Sax - Lon Price
I began my musical development in Fort Worth, Texas, where I began playing professionally at the age of fifteen. My major influences on the saxophone were John Coltrane, Julian "Cannonball" Adderley, David "Fathead" Newman, and Hank Crawford. My playing style incorporates the "Texas Tenor" sound, as well as my jazz and rhythm 'n blues roots. I majored in jazz studies at the University of North Texas. I performed with Elvis Presley, Wayne Cochran, and Tom Jones in the early 1970's and then settled in New Orleans for four years where I really learned to play the blues! I did recording work with famed Allen Toussaint,Patti LaBelle, John Mayall and James Cotton and performed with Dr. John, Irma Thomas, Ernie K-Doe, and piano legend Professor Longhair (including a European tour), among others.
In 1977 I moved to Los Angeles, my present home. I've recorded and/or toured with many top artists, including Joan Armatrading , Al Jarreau, Barbra Streisand, Manhattan Transfer, and French singer/pianist Véronique Sanso. I have also taken advantage of the tremendous educational opportunities in LA, having taken lessons and studied composition with Erica Muhl, Stephen Hartke , Donald Crockett, and Frank Ticheli.
I've been a member of local favorite band Billy Vera and the Beaters since 1979. In November of 2011 we recorded an album of big band jazz at Capitol Records Studio A, site of many legendary recordings, from Nat King Cole to the Beatles. This was a lifelong dream come true for Billy. The album is a salute to the great African-American songwriters of the 1920s, 30s and 40s. The band regularly performs at the Catalina Jazz Club in Hollywood.
I have been teaching professionally since 1976, and currently provide private lessons at Charles Music Store and Studios. My extensive touring experience combined with my many years of studying with the greats have definitely help me in this teaching role.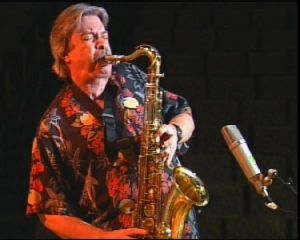 Billy and the Beaters & Mancini