Former Staff
Rafik Oganyan
Rafik played a key role in the development of Charles Music Store and Studios. He came on board in 2001 and managed to find time to continue to work in the store in spite of the many, many commitments he had to others. Rafik is an awesome guitar player and was a knowledgeable person in all of the instruments and accessories that the store carries.
Jef Joslin
Far away from his southern roots in the Appalachian Mountains of Tennessee, Jef Joslin is fulfilling a dream while feeling right at home in Los Angeles, CA. But that doesn't mean he's forgotten where he comes from.
As an artist, producer, poet, songwriter and film & tv composer, he blends influences of James Taylor to the songwriting he learned in Nashville, TN, the soulful stylings and groove of Stevie Wonder into production that he sharpened in Atlanta, GA, and sprinkles it all with the Brian Wilson-esque, colorful "California Soul" arrangements he continuously refines.
While also sinking his teeth into various projects as an actor and model, this blossoming artistic renaissance man is certainly leaving a defining mark on the entertainment industry. Joslin is currently making his rounds in the LA club scene and surrounding areas playing with his band comprised of his cousin and his brother.
Eron Constante
Eron has been writing and performing his own music for over four years. He is currently a student at Pasadena City College and worked at CMS for a little over 2 years. He is studying computer science and hopes to keep music in his life forever.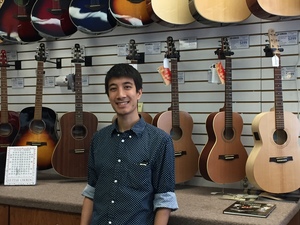 Jason Filloramo
Originally hailing from Connecticut, Jason moved to Los Angeles in 2015 to escape the frigid winters and dismal music scene. He began playing piano at age seven, picked up guitar at twelve, and started producing hip-hop at seventeen.
After graduating from Tufts University in Boston, MA in 2014 with a double major in music and psychology, Jason began working at a music store in his hometown. Here he developed an affinity for helping people enrich their passion for music. He hopes to continue to guide people on their musical journeys by founding his own music store one day.
In his free time, Jason enjoys hiking, video games, reading, going to concerts, and of course writing, producing, and playing music. You can check out his work at soundcloud.com/liquidmythology and liquidmythology.bandcamp.com.
Jason now works at Sweetwater Music in Fort Wayne, Indiana.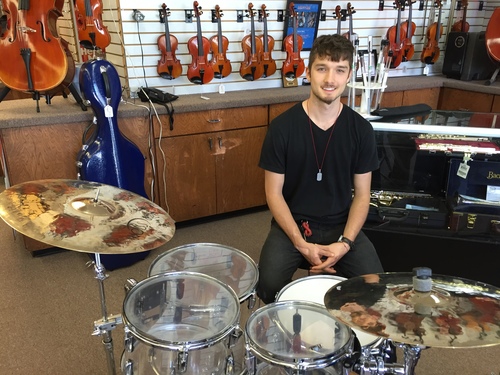 Cameron Hansen
Cameron has been playing music since he was a young kid and loves all sorts of music. He plays many instruments, but is focused on drum set. He also likes to draw, eat tacos, skateboard, and explore LA. He currently is playing gigs around town with many bands.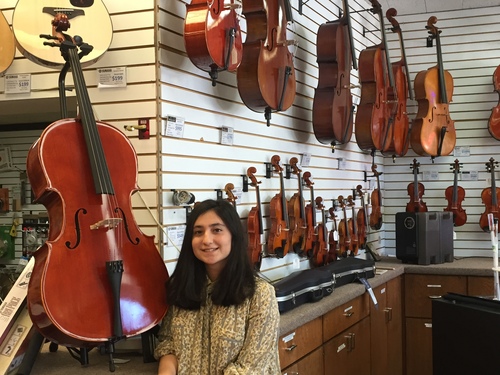 Melanie Hacopian
Melanie Hacopian first started playing piano when she was 7 years old. She didn't enjoy it very much and later traded in the keys for strings. She's played cello for 6 years now and has recently taken on the euphonium. She hopes to be just like Yo-Yo Ma one day. She is currently pursuing her studies at Pasadena City College. We wish her the best of luck!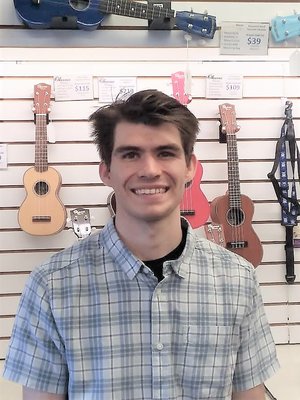 Maxx McKernan
Maxx has played guitar for fifteen years and violin for ten years. He recently moved back to Orange County to pursue his music career with the band Vankman. He also plays in the band Wonder Cactus when time permits. We wish him the best of luck!
Daniel Goodman
A Los Angeles native, Daniel has been playing music since the ripe old age of four. His main instruments are electric guitar and electric bass, but he also dabbles in piano and drums. He has played in many bands over the years and brings with him an extensive knowledge of various styles of music. Daniel loved working at Charles Music and was always excited to help customers find what they were looking for.